About Clean Emissions Products Inc.
Clean Emissions Products Inc. is an environmental technology world leader. The company specializes in catalyst technology to remove harmful exhaust emissions produced by diesel, LPG, gas and natural gas engines. Its technology applies to off-road and on-road engine applications.
The Pro Group is partnered with Clean Emissions to be the exclusive New England dealer of catalyst exhaust purifiers. Additional Pro Group Clean Emissions products include replacement mufflers and Honda Catalytic Mufflers.
Clean Emissions Catalysts' Benefits Include:
Catalysts are manufactured from premium grade 304 stainless steel to prevent corrosion and increase durability and lifespan
There is virtually no backpressure (>2" in. wc) added to the exhaust
Catalysts are designed for quick installation with minimal downtime to engine schedule
Catalysts are available in inline or muffler configurations
Catalysts are available for all construction equipment makes and models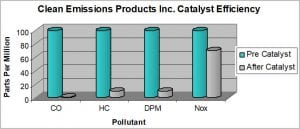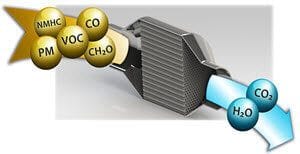 ---
Learn More about Clean Emissions Products:
Inline Configurations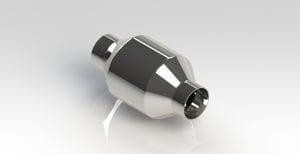 Oxidation Catalysts
Easily added to most equipment's exhaust systems
Can be cut in and mounted in available space in the external exhaust system
Catalyst has a lifespan of 8,000 to 12,000 engine hours
Designed to be maintenance-free when used in a regularly maintained engine
Muffler Configurations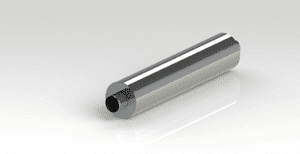 Replacement Mufflers
Alternative to the Inline Oxidation Catalysts
If your muffler does not contain the proper internal parts, The Pro Group will send the muffler to Clean Emissions and they will:

Install the proper internal parts
Reinforce the unit and weld it shut
Attach a stainless steel label stating the muffler is a Catalytic Muffler
Return your updated muffler meeting all OSHA emission standards
Clean Emissions Products Inc.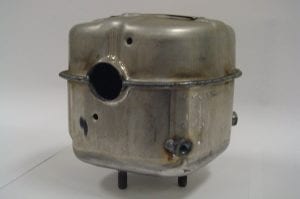 Honda Catalytic Mufflers
Allows all Honda powered equipment to comply with OSHA/EPA/PERP/MSHA emission standards
Catalyst has a lifespan of 8,000 to 12,000 engine hours
These catalytic mufflers are direct replacements to the OEM Honda mufflers
Emit Clean Emissions
Contact a Pro Expert to learn more about Clean Emissions products. You can also call us at 1-866-464-0686. If you are considering a purchase already, Request a Quote from our team.