Concrete Floor Grinder Rental and Concrete Polishing Equipment Rental
Pro Equipment Rental has all of your surface preparation equipment needs covered. We continue to bring you top of the line Edco concrete floor grinder rentals and concrete scarifier rentals.  As finish concrete practices have evolved, so has our rental fleet.  We've also brought in industry leader Husqvarna's complete line of surface preparation grinders and dustless vacuum units as well as the new Sase Cyclone, Battery Powered ride-on floor scraper.   We've made it a point to bring you the newest technology on the market to help you work smarter, faster, and safer.
With the evolution of the Pro Group, getting floor grinder rental equipment and purchasing your grinding blocks has never been easier, making us truly your one stop shop.  Your Rentals and Supplies, delivered on the same truck.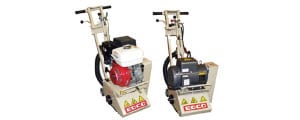 Concrete Floor Grinder and Scarifier Rentals
We carry a full selection of versatile grinders and scarifiers from leading brands for all of your surface preparation applications.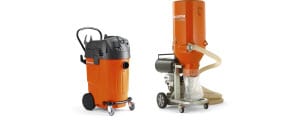 We carry various types of vacuums by Husqvarna to accommodate a range of cleaning and restoration applications.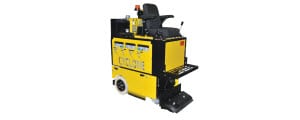 Remove almost any accumulation from floors with one of our floor scrapers.
Our fleet of concrete floor grinder rental equipment also includes:
Diamond Grinding Segments and Polishing Pads
Scofield Systems Concrete Dyes
Concrete Floor Grinder Rental Equipment From Pro Equipment Rental
Request a Quote or call us at 1-888-776-0007 to speak with a Pro Equipment Rental representative for more information on our stock of concrete floor grinder rental equipment and concrete polishing equipment rental.  Rentals are available from one day to long-term options and are available to pick up at one of our four locations or have prompt on-site delivery.