We Know Construction Safety Is Your #1 Priority, And It Is Ours Too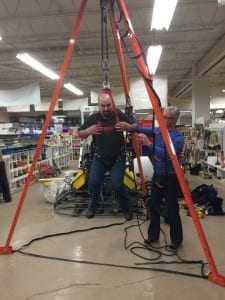 Here at The Pro Group, we know safety is your number one priority, and it is ours too. In recent years OSHA has begun enforcing ANSI Safety Standards, focusing on eliminating hazards on jobsites in order to provide safe, efficient work environments with minimal injuries and down time. Our trained team is here to educate you on cutting edge safety products, trends and regulations to help keep you in code, and keep your jobsite safe.
We stock over 300 ANSI approved construction safety products to meet OSHA regulations.  Our sales team has the experience and awareness to help pick out the best safety gear (P.P.E- Personal Protection Equipment) and products.
Call your sales representative today or contact us for a jobsite walk through full of construction safety best practices and advice on how to maintain a safe environment for all without losing precious time.
Get Safety Equipment Today
Check out our supply of construction safety products and construction safety gear for every facet of construction.
Click to download our catalog of our full inventory.