1.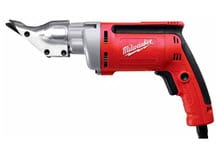 Power Shears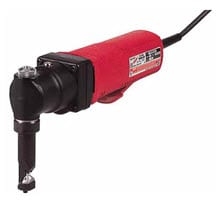 2. Nibblers
3. Die Grinders
4. Small Angle Grinder
5. Paddle Switch Grinder
6. Bench Grinder
7. Solid Carbide Burs
SA Cylinder Shape
SC Cylinder Shape Radius End
SB Cylinder Shape End Cut
Se Oval Shape
SD Ball Shape
SF Tree Shape Radius End
SG Tree Shape
SL 14 degree Taper Radius End
SN Inverted Cone Shape
SJ 60 degree Cone Shape
SH Flame Shape
SM Cone Shape
SK 90 degree Cone Shape
8. Belt Sander
9. Orbit Sander
Request A Quote For Models
Get Power Shears, Nibblers, Grinders, Sanders and Burs For Your Upcoming Job
Request a Quote or call us at 1-888-776-0007  to speak with a Pro Tool & Supply representative for more information on our variety and large selection of power shears, nibblers, grinders, sanders and burs.