Construction Compaction Equipment, From Plate Compactors to Rammers to Rollers
Pro Tool & Supply is your best choice, plain and simple when it comes to construction compaction equipment and tools. No matter what your compaction equipment needs are, whether it is a big or small job, Pro Tool & Supply's extensive product knowledge can match you with the right equipment for your job.
Compaction Equipment for Big or Small Jobs
We carry a variety of vibratory and static compactors for soil, asphalt, and concrete. Our inventory includes the popular Vibco Electric Vibratory Plate Compactors and we are a fully stocked Wacker Neuson dealer of Vibratory Plate Compactors, Reversible Vibratory Plate Compactors, and Rammers.  There are electric, gas, diesel, and air engine options available.
For smaller jobs that require compaction of tight spaces, use compaction rammers. These "jumping jacks" have a smaller foot that delivers high-velocity punches.
For jobs that involve paving stones, walkways, and other landscaping applications, plate compactors will give you the compaction you need while allowing for maneuverability.
For larger construction jobs, our inventory of compaction rollers are a great option to get your job done faster.  We carry industry-leading Wacker Neuson walk behind double drum rollers and remote controlled trench rollers. If you need to go bigger, our ride on rollers range from a 1 ton single drum asphalt roller to a 3 to 5 ton double drum roller, and even to 12 ton single drum roller.
Shop Our Inventory of Compaction Equipment Below: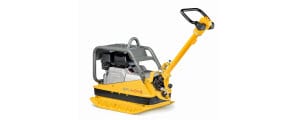 A must have tool for anyone working on walkways, patios, paver installations, landscaping or asphalt projects. Browse our vibratory plate compactors from leading brands including Vibco and Wacker Neuson.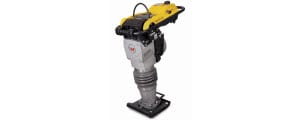 Our stock of top-of-the-line rammers are easy to start up and eco-friendly with unmatched performance.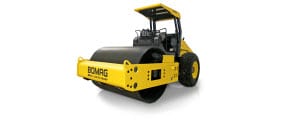 Pro Tool & Supply carries a complete line of compaction rollers from walk behind rollers to remote operated rollers from leading brands.
Buy Compaction Equipment from Pro Tool & Supply
Not sure which compaction equipment is right for your job? Request a Quote or call us at 1-888-776-0007  to speak with a Pro Tool & Supply representative for more information.