Portable Light Stands & Towable Light Towers to Keep Your Jobsite Running Longer
Our priority is providing your job with a safe working environment during times where other light sources are minimal. With an impressive number of light towers available in our rental fleet, we are guaranteed to have what you need, when you need it.  Whether you need lighting for larger overnight construction jobs or need smaller sources for a small jobsite, we have the light tower rentals to keep you working longer.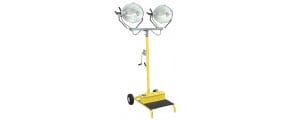 Our portable light stands/carts range from various walts to ensure that your jobsite keeps moving at optimal levels.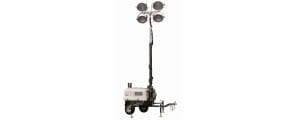 We carry towable light tower rentals from Wacker Neuson and Multiquip to fill your needs for working at night.
Rely on Light Tower Rentals From Pro Equipment Rental
Our fleet of both portable light stand rentals and towable light tower rentals, from industry leading brands including Wacker Neuson, CEP, and Multiquip are durable and reliable, cutting back jobsite down time significantly. Our selection includes:
Portable light stand rentals which are perfect for construction sites that require reliable power and range of light, but with easy maneuverability. Our fleet of portable lighting carts from CEP include both single and double light options in various powers.
Towable light towers which are best for larger jobs that require a wider radius of illumination. Although they have large fuel tanks that make then ideal for long lasting work, they are easy to set up and are mobile.
Whether you need reliable lighting for road construction, building work, railroad, or even indoor, we have the temporary power equipment to help you get the job done fast and safe.
Light tower rentals are available from one day to long-term options. You can either pick up your equipment at one of our four locations throughout Massachusetts and Rhode Island, or have on-site delivery (same day options available).
Request a Rental Quote
Request a Quote or call us at 1-888-776-0007 to speak with a Pro Equipment Rental representative for more information on our stock of light tower rentals.
Also Check Out Our Temporary Lighting Equipment For Purchase >>