Accessories from Brunner & Lay, "Quality First" Since 1982.
All are available in a variety of sizes.
1.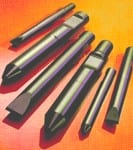 Rivet Busters
2. Chipping Hammer Tools
Points and Chisels
Drill Bits
Bushing Tools
3.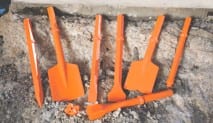 Paving Breaker Tools
Points and Chisels
Clay Spades
Asphalt Cutters
4. Rock Drilling Accessories
Rock Bits
Drill Steel
5. Boom Mounted Demo Tools
Points
Chisels
Blunts
Asphalt Cutters
Request A Quote For Models
Buy Air Tool Accessories from Pro Tool & Supply
Request a Quote or call us at 1-888-776-0007  to speak with a Pro Tool & Supply representative for more information on our stock of air tool accessories.