Pro Tool & Supply is your source for construction saws.  With an inventory boasting an impressive line-up of industry leading saws we have what you need to get the job done.
We Carry Construction Saws from Brands You Trust, All in One Place:
Milwaukee
Stihl
Husqvarna
Partner
Construction Saws
Gas Chain Saws
Electric Chain Saws
Cut-Off Saws
Concrete Chain Saws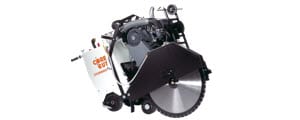 Browse our full lineup of  concrete cutting saws available in various sizes to match your needs.
Stock up on Construction Saws from Pro Tool & Supply
Not sure which construction saw is right for your upcoming job? Request a Quote or call us at 1-888-776-0007  to speak with a Pro Tool & Supply representative for more information on our stock.