1.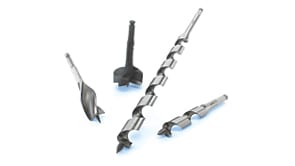 Power Tool Bits
Hex Insert Drive Nutsetter
Hex Shank Phillips Power
Hex Shank Phillips Insert Bit
Jobber Drills
Deming Drills
High Speed Hand Taps
Drill Piece Sets
Screw Machine Drills
Self Feed Bits
Wood Boring Bits
Power Ship Auger Bits
Bellhanger Bits
Bi-Metal Hole Saws
Carbide Tip Hole-Saws
Arbors for Hole Saws
Hole Saws
Holecutters
Custom Carbide Hole Saws

To fit Diamond Drill Rigs
Back Holesaws
For Hot Piping Tapping
Deep-Hole Metal-Cutting
For plastic pipe tapping

Zip Bits
Drill Flip Drive
Quick-Change Accessories

Bit Tip Holders
Magnetic Drive Guides
Nut Drivers
Screwdriving accessories
Request A Quote For Models
2. Screwdriver Bits
Phillips Bit Tips
Drywall Bit Tips
Deck Bit Tips
Phillips Power Bits
Slotted Bit Tips
Slotted Power Bits
Square Recess Bit Tips
Square Recess Power Bits
Double-Ended Bits
Bits for Pozi Fasteners Set
Star Bit Set
Hex Bit
Phillips Square Drive
Request A Quote For Models
Get Power Tool and Screwdriver Bits For Your Upcoming Job
Request a Quote or call us at 1-888-776-0007  to speak with a Pro Tool & Supply representative for more information on our variety and large selection of construction power tool and screwdriver bits.