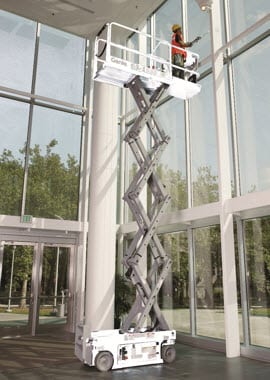 Scissor Lifts
To be used inside or outside, the large platform provides a safe work space at various heights.
19' with a working height of 25'
20' with a working height of 26'
Request A Quote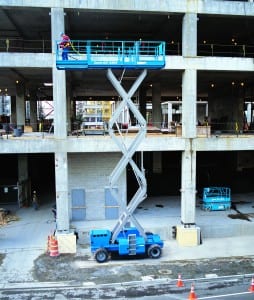 Rough Terrain Scissor Lifts
Four-wheel drive scissor lifts are built to handle uneven surfaces and deliver a safe working platform at various heights.
Rough Terrain 40' working height
Rent Scissor Lifts From Pro Equipment Rental
Request a Quote or call us at 1-888-776-0007 to speak with a Pro Equipment Rental representative for more information on our stock of scissor lifts. Rentals are available from one day to long-term options and are available to pick up at one of our four locations or have prompt on-site delivery.