1. Moil Point
2.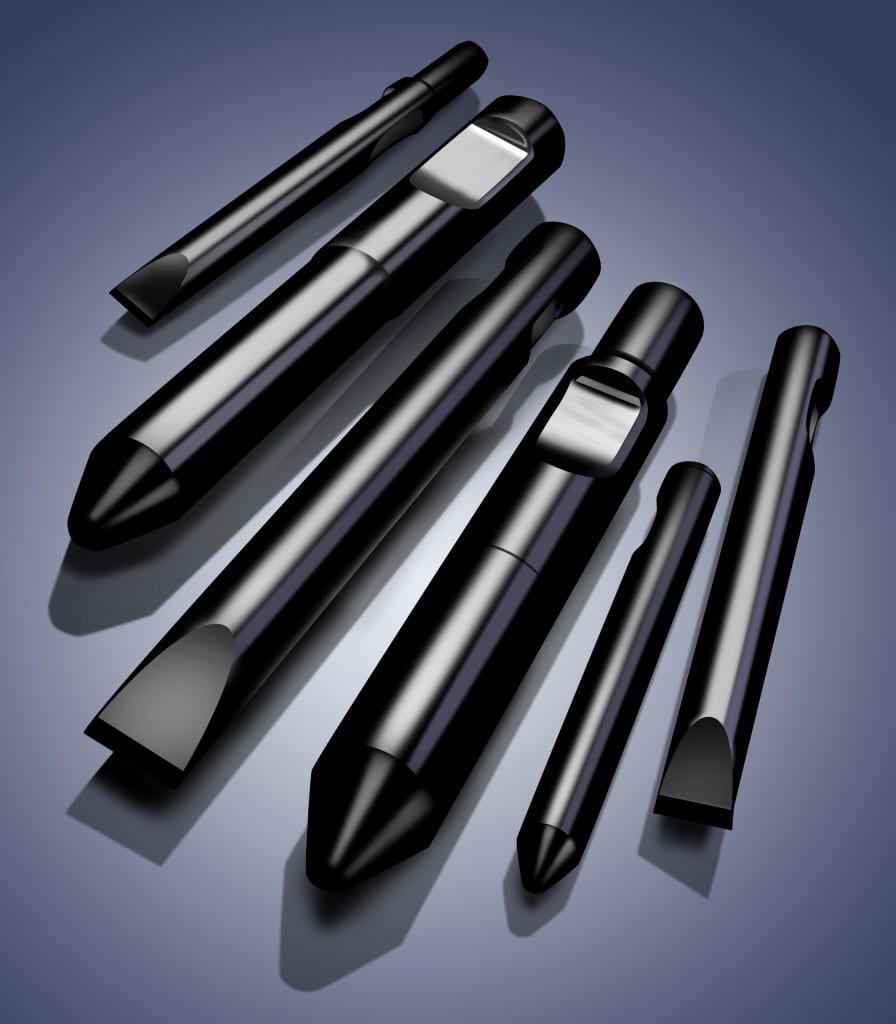 Narrow Chisel
Starts hole in concrete slabs
3. 3″ Chisel
Wide chisels with (two) 60 degree cutting angles, clean concrete, scale & rust, and cuts troughs and some asphalt
4. Superkut Chisel
Premium chisel design gives faster penetration & requires fewer resharpenings than narrow chisels
5. 5″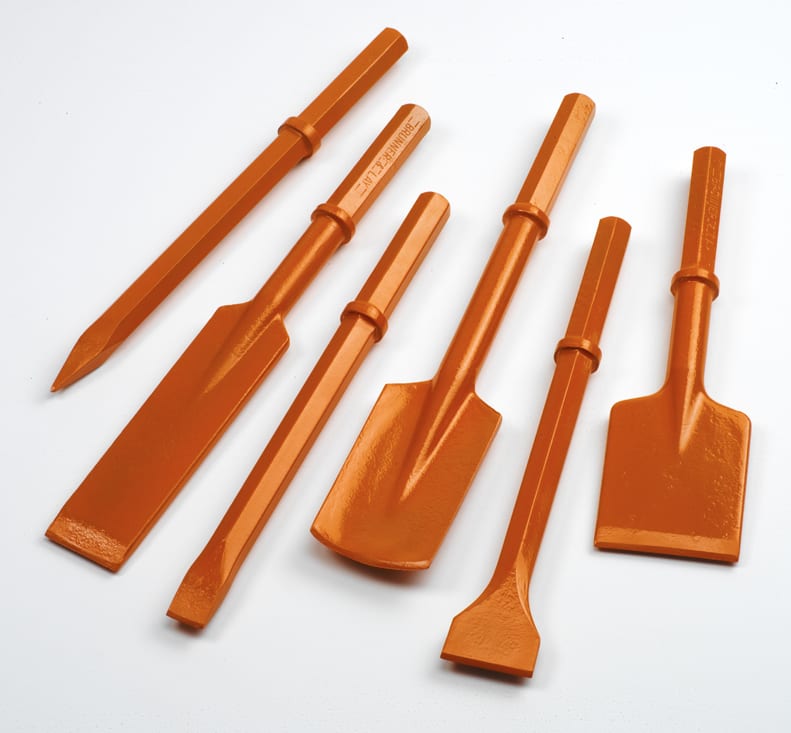 Asphalt Cutter
Cuts asphalt or hard ground (not for concrete)
6. 3″ Digging Chisel
Cuts very thick asphalt and digs deeply into hard ground (not for concrete)
7. Frost Wedge
Peels away frozen ground in layers
8. 5-1/2″ Clay Spade
Digs clay, hard packed gravel, and dirt
9.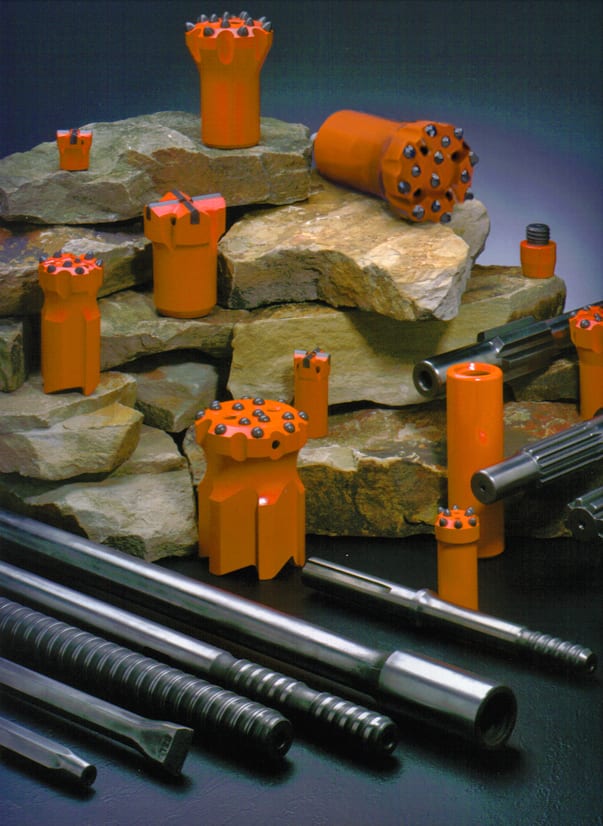 Ground Rod Driver
10. Spike/Pin Driver
Drives anchoring pins from concrete forms
11. Tamper Shank
12. Tamper Plate
Compacts dirt, lamps asphalt
13. Tent Stake Driver
Used to drive in large tent stakes
Request A Quote For Models
Get Breaker Hammer Accessories For Your Upcoming Job
Request a Quote or call us at 1-888-776-0007  to speak with a Pro Tool & Supply representative for more information on our variety and large selection of breaker hammer accessories.