Construction Equipment Repair to Avoid Downtime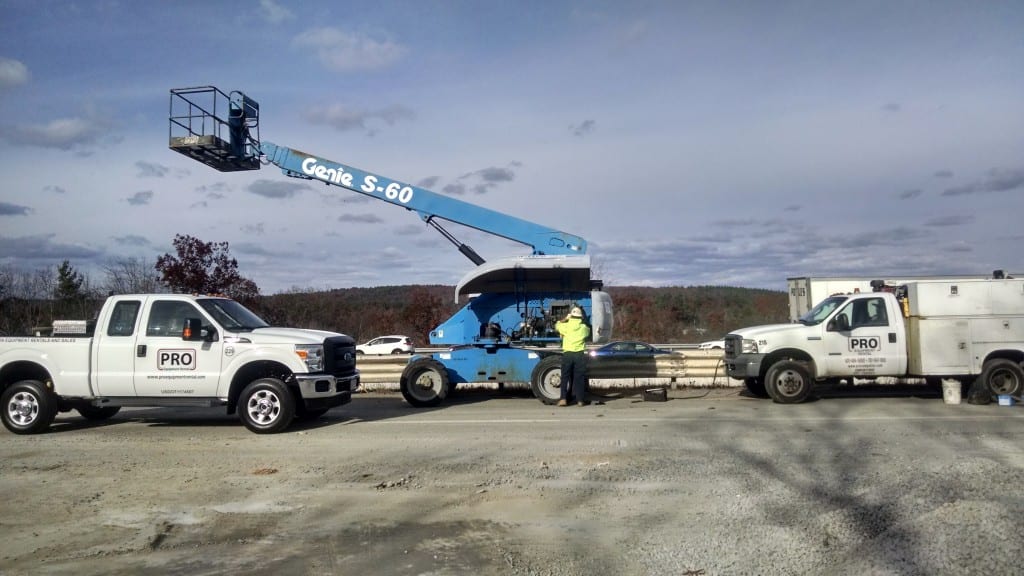 The Pro Group is proud to boast an impressive lineup of professionally sold and serviced equipment.  We have several factory-trained mechanics for in-house and on-site construction equipment repairs on tools and equipment that are sold and rented.  We provide quality workmanship with a quick turnaround.
Our number one priority is getting your equipment back up and running with limited jobsite downtime.
On-Site Construction Equipment Repair
As a contractor on the job within the construction industry, meeting deadlines and achieving quality performance is critical. We know how important it is to have your equipment running properly without frequent breakdowns. Not only will you experience unwanted downtime, but it can become very costly.
The Pro Group's expert team is made up of highly trained mechanics with years of experience in tool and equipment repair. If you are stuck in an emergency breakdown we will come to your jobsite and do a thorough inspection. If the equipment is applicable, our team will perform onsite repair services. If your equipment is extensively damaged or not able to be repaired on-site, our mechanics are able to bring it into one of our locations and perform in-house repairs.
O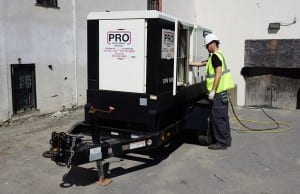 ur on-site repairs will save you money and avoid downtime by:
Repairing equipment on the jobsite for immediate assistance, within the New England region.
Preventing future equipment failures.
Creating a safer work environment for workers.
Providing available supply of rental equipment if repairs can't be done on-site.
We pride ourselves on helping contractors in emergency situations and we work with your team to help get back on schedule as soon as possible.
In-House Construction Equipment Repair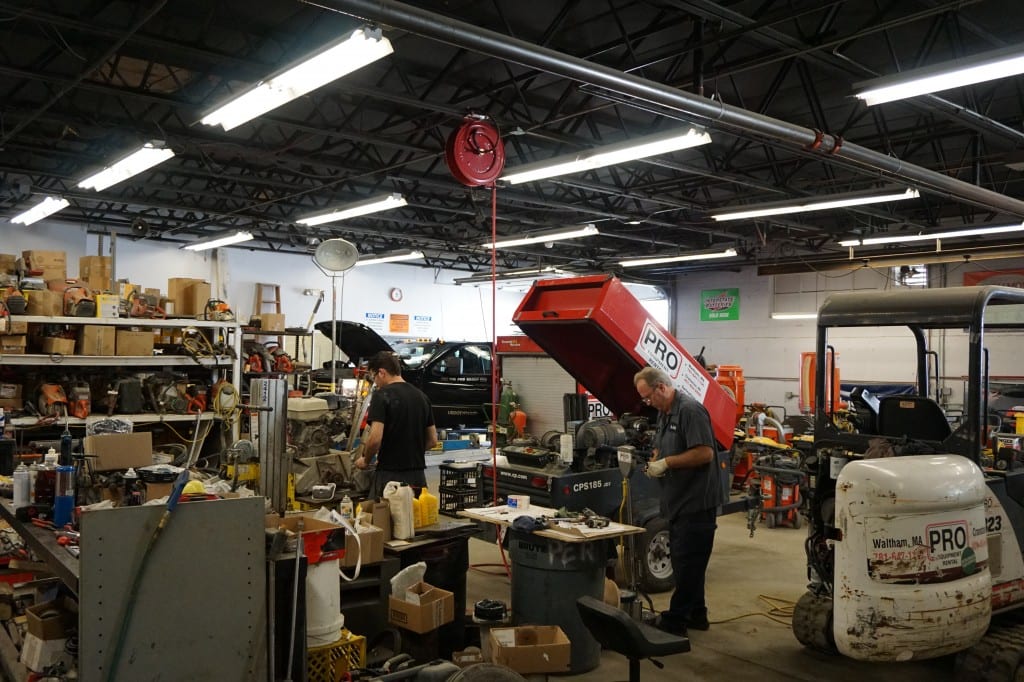 Similar to our on-site repairs, we have factory-trained mechanics performing in-house repairs. Our certified repairs and rebuilds will ensure that your equipment is back up and running with little downtime, saving you money. The Pro Group in-house repairs provide:
Expert trained and certified mechanics
Leading-edge facilities and equipment to perform repairs
Quick and effective repair services
24/7 emergency services
Four locations within the New England area
We offer construction equipment repair on brands including:
BJM Pumps
BMI (Bartell Morrison USA LLC)
Chicago Pneumatic
Diamond Products
Flagro USA INC.
Genie
Husqvarna
JLG®
Magnum
MBW
Multiquip
Oztec Concrete Vibrating Equipment
Stone
Sullair
Wacker Neuson
Wanco
Weber MT
Count on The Pro Group for in-house and on the road construction equipment repair. For more information on The Pro Group's construction equipment repair services Request a Quote or call us at 1-888-776-0007 to speak with a representative.