When the need for heat becomes your priority, Pro Equipment Rental is your source for construction heaters.  From small and large area units to ground thaws, we've got a versatile line-up guaranteed to keep you working longer and more efficient, even through the cold days of winter.  Some of our Wacker units help meet LEED Certifications for new and reconstruction projects.
Construction Heaters From Leading Brands: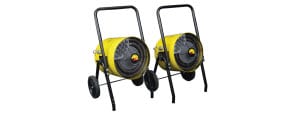 Portable Electric Salamander Rentals
Our portable electric salamander rentals from Wacker Neuson provide clean, safe, and quiet electric heat with no fumes or open flames.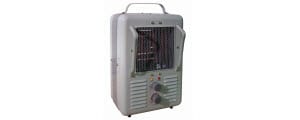 Electric, Propane/Natural Gas, and Kerosene/Oil Heater Rentals
We carry a full line of electric, propane and natural gas, and kerosene and oil heaters in our rental fleet.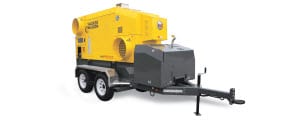 Our rental fleet of portable heaters are LEED certified and include large area portable heaters and ground thaw units.
Rent Air Construction Heaters From Pro Equipment Rental
Request a Quote or call us at 1-888-776-0007 to speak with a Pro Equipment Rental representative for more information on our stock of construction heaters. Rentals are available from one day to long-term options and are available to pick up at one of our four locations or have prompt on-site delivery.