How to Achieve Safe, Efficient Floor Grinding
Walk-behind grinders take the hassle out of leveling and conditioning concrete floors. Conscientious preparation, proper operation, and the right equipment will make concrete floor grinders as safe and efficient as possible.
---
Loader Low-Down: Skid Steers vs. Track Loaders
While both wheel-driven skid loaders and their track-driven counterparts can be used in a variety of applications and work environments throughout the year, each has distinct advantages under certain conditions.
---
How to Prepare for Cold Weather Construction
The winter months bring a host of new challenges to construction sites. From ice and snow to high winds and decreased light, a project's schedule and safety can both be impacted. To best prepare your jobsite and workers for cold weather construction, The Pro Group recommends these products.
---
Preventing Construction Site Fires: Everyone's Duty
Fire prevention procedures and products are critical on construction sites, where sprinklers, fire walls, and other systems that will protect finished buildings have not yet been installed. In observance of Fire Prevention Month in October, The Pro Group offers these tips on keeping construction workers and property safe.
---
Behind the Scenes: The Pro Group and Clean Emissions
Clean Emissions Products Inc. believes "Every Industrial Engine Deserves Clean Emissions." Learn from The Pro Group's Clean Emissions liaison how Clean Emissions products work and why we're so excited to offer them to our customers.
---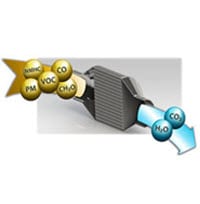 Work Cleanly to Save the Environment & Workers
The Pro Group is now the exclusive New England dealer of Clean Emissions Products Inc. catalyst exhaust purifiers. Clean Emissions products convert harmful emissions by up to 99%. Learn what Clean Emissions products offer you and your workers in safety, worksite flexibility and regulation requirements.
---
Perfect Floors with Metabo Grinder & Scofield Finish Coat
The Pro Group has the experience and equipment to help prepare and finish concrete easily and affordably. Read how a Metabo angle grinder, Husqvarna vacuum, and Scofield products come together to create a concrete floor that's shiny, safe, easy-to-maintain, and affordable.
---
Pave the Way to Safety
With paving season here, refresh yourself on the safety precautions to take when paving or working with asphalt. Heat, equipment, and traffic pose threats to workers, so ensure the right safety measures are in place, especially during June's National Safety Month.
---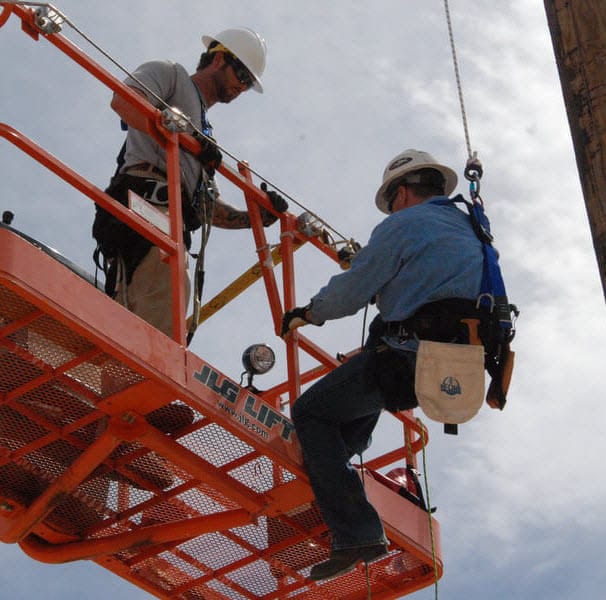 Anchor Your Team: Protect Workers from Falls
While full-body harnesses may be the most visible component, an effective fall-arrest system consists of three equally critical parts. Conscientious contractors supply their workers with full fall protection that best suits their trades, working conditions, and applications
---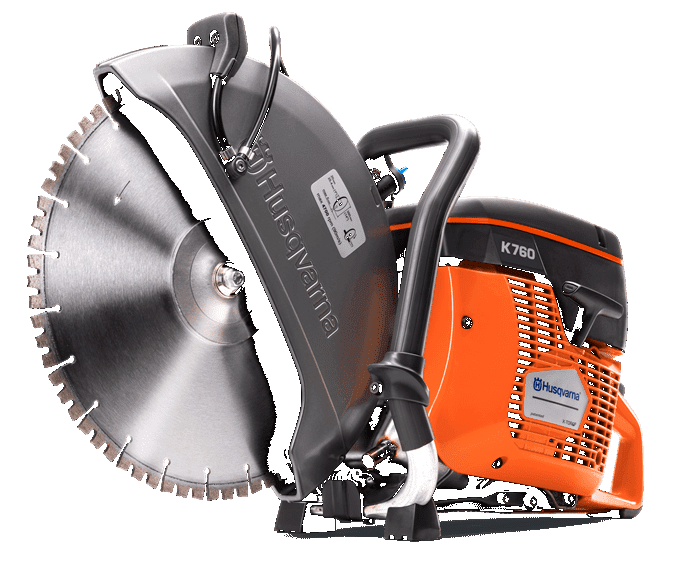 Cut-off Machines Cut Concrete and Much More
Gas cut-off saws serve numerous applications and offer great convenience in construction jobs. They offer advantages other powered saws cannot, and can be the perfect choice to complete many jobs. Learn more about gas cut-off saws and start cutting stronger and better.
---
New OSHA Regulations on Silica Take Effect June 23
Starting in June, contractors will be expected to follow OSHA's stricter regulations for construction workers' exposure to crystalline silica. OSHA will be paying close attention to companies in the New England area. Educate yourself and company to make sure you follow standards and protect your workers.
---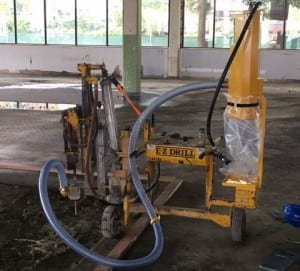 Clear the Air with E-Z Drill's Dust-Collection System
Keeping workers safe is an even more important consideration in construction drilling. Learn which dust-collucation systems, PPE equipment, etc. keeps hazardous silica particulates out of the air and away from workers' noses, mouths, eyes and lungs.
---
Learn How Winter PPE Keeps Construction Jobsites Safe & Productive
Outfitting employees in the proper road construction equipment and safety clothing reduces the risk of accidents due to cold conditions. Learn which gear will keep your site safe and productive.
---
5 Construction Winter Protection Products To Avoid Downtime
Construction tarps, covers, and sheeting will protect your construction tools, workers, and equipment so they can perform at maximum efficiency. Learn more about 5 products to help your jobsite.
---
Heaters Gonna Heat: Choosing A Construction Heater To Beat The Cold
Follow this guide to find which construction heaters are the right ones for your needs, based on your jobsite's scope, size, location, power availability, and more.
---
DBI-SALA Lad-Saf™ Sleeve Recall
3M recently announced that there is a recall on the DBI Sala Lad-Saf Sleeve. Please click and read more about this recall and contact DBI with any questions or concerns.
Learn more about this recall >>
---
The Pro Group Awarded Most Improved in Overall & Compact Sales by Wacker Neuson
We are proud to announce that we have received the Most Improved in Compact Sales and Overall Sales award by Wacker Neuson. Learn more about this honorable award and our achievements in distributing to contractors.
---
Choosing Light Tower Rentals for Your Construction Project
Each type of temporary light tower rental is used for different applications. Read this article to learn which one is best for your next job.
---
3 Things to Consider When Renting Concrete Floor Grinders
Not sure which grinder to rent? Use this guide to select the proper concrete floor grinder rental in order to ensure success with your next project.
---
Construction Safety Guide For Using Aerial Lifts
Read our detailed construction safety guide to ensure safe and efficient operation when operating man lifts and telehandlers. Read the guide to learn more.
---
Mini Excavation Equipment Rental and Safety Guide
This handy guide will ensure you rent the correct mini excavation equipment and use it safely on your construction job. Read the guide to learn more.
---
The Pro Group Receives Evergreen Marketing Group Distributor Member of the Year Award
The Pro Group is pleased to announce that we have been recognized as the 2015 Distributor Member of the Year by The Evergreen Marketing Group! Learn more.
---
3 Phases Where Wacker Dehumidifier Equipment Can Improve Your Building Construction Job
Moisture is not the contractor's friend. Framing, drywall, and flooring need low moisture or your construction jobs can lead to delays and damages. Learn which dehumidifiers can help keep your building job on schedule.
---
How to Choose the Right Compaction Equipment for Your Construction Site
Vibratory and static compactors result in a different type of compaction. Proper compaction of soil, asphalt, and concrete, will prevent expansion, contraction and seepage. Learn how to choose the right compaction equipment for your next job.
---
How to Pick the Right Pumps for Construction Site Dewatering
New England must deal with the constant issue of flooded or wet construction sites. The right dewatering pump can quickly and easily handle both liquid and sludge. Read our checklist to learn how to select the right dewatering pump for your construction site.
---
Milwaukee Lunch and Learn on the Latest Cordless Construction Tools
Our customers recently had a chance to learn about and test several of Milwaukee's latest cordless products during a lunch and learn session. Read more about what they learned and how you can be a part of our next lunch and learn.
---
Our Staff Gets Construction Tool Training In The Latest Concrete Applications
We make sure our staff is up to date on the latest products and application knowledge. Recently our team spent time at Evergreen General Concrete School of Product Knowledge learning about concrete applications from industry leaders. Read more.
---
Meet Boston Fire Department Regulations with Flame Retardant Construction Safety Equipment
For construction crews to work onsite and meet safety regulations, the Boston Fire Department (BFD) must approve construction materials. Read what you need to do to in order to get permitted and what needs to be approved.
---
4 Construction Tools and Equipment To Help Gear Up For Winter

Winter is coming and you want to be prepared with winter construction tools and equipment that help keep your worksite performing at optimal levels, and your crew comfortable and safe. Learn 4 key areas you need to be prepared with.
---
5 Ways to Strengthen Construction Safety on Your Jobsite

Construction sites are dangerous and not only will construction safety measures keep your employees safe, but also keep your jobsite moving at optimal levels and prevent downtime. Learn 5 simple, effective ways to improve safety on any construction site.
---
The Pro Group's Whiteman Power Buggies Help Boston During Snow Cover

The Winter of 2015 in Boston has been nothing but historic, but The Pro Group's Whiteman Front-Wheel Drive Power Buggies by Multiquip hit the streets to clear the snow away.