Generator Rentals, Both Portable and Towable, and Welder Rentals
With the biggest selection of generator rentals and welder rentals, Pro Equipment Rental is your answer for reliable temporary power on your construction job site.  With an impressive inventory of portable generators, towable generators, and welders, our rental fleet is your number one choice. We have the equipment and knowledge to keep your job site running longer and your workers working smarter, with minimal downtime.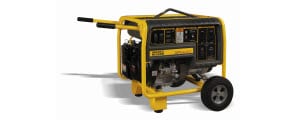 Our large inventory of portable generators are perfect for small-to-medium jobs or as emergency backup power on job sites.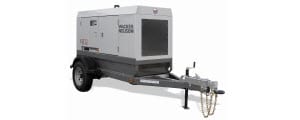 Our Wacker Neuson towable generators will meet your most demanding requirements providing reliable and consistent power.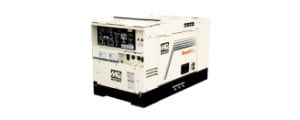 We carry Multiquip's welder which has dual operator output abilities to keep your welding jobs moving.
Get Reliable Temporary Power With Our Generator and Welder Rentals
Our impressive fleet of leading brands like Wacker Neuson and Multiquip, makes us your #1 source for generator and welder rentals. Our selection includes:
Portable generator rentals which are perfect for jobs that require dependable high performance power in a smaller package. Our fleet consists of various Wacker Neuson gas powered generators, which can be used to power and start up single to multiple tools or as standby power.
Towable generator rentals which are heavy duty and reliable to make sure even your largest and longest jobs stay powered up. We carry various diesel powered towable generators from 1 to 3 phases.
Welder rentals which are ideal for welding applications. We carry an impressive Multiquip welder that can draw simultaneous AC power while welding.
Whether you need generators and welders for big or small jobs we have the power equipment to get the job done fast.
Request a Quote or call us at 1-888-776-0007 to speak with a Pro Equipment Rental representative for more information on our stock of generates and welders for rent.
Generator and welder rentals are available from one day to long-term options. You can either pick up your equipment at one of our four locations throughout Massachusetts and Rhode Island, or have on-site delivery (same day options available).
Request a Rental Quote