About Diamond Products
Diamond Products is one of the largest manufacturers of diamond tools in the United States. Starting out primarily as a manufacturer of Diamond core bits and drilling machines for the construction industry, Diamond Products has expanded its product lines to include diamond blades, grinding tools, concrete saws and drill rigs.  Most recently added are the specialty equipment and the grooving, grinding and slot cutting equipment.
Diamond Products markets their concrete, masonry, pavers, block and specialty saws, and the diamond blades that run on them under its CORE CUT™ brand label.  When it comes to concrete sawing and drilling, Diamond Products has all the tools you need to get the job done.
Browse our Line of Diamond Products Tools and Saws:
Our 35-year partnership with Diamond products has given our customers access to the industry leader when it comes to concrete cutting tools and accessories. The Pro Group offers Diamond Products and Core Cut available for Sale or Rent.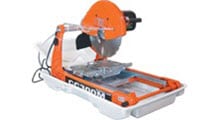 Concrete and Masonry Saws
Diamond Products offers the most choices of electric, gas, and diesel powered saws and equipment.  Constructed of heavy duty materials these saws are built to last, and perform at optimal levels.
Shop Concrete and Masonry Saws >>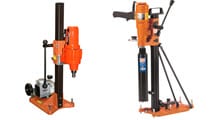 Concrete Core Rigs
When it comes to Core Rigs, Diamond Products offers the best in its class.  From light duty, to heavy duty, Diamond Products Core Rigs out perform the competition.
Shop Core Rigs, Bits, and Accessories >>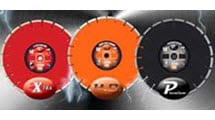 Blades
Diamond Products saw blade selection is one to impress. We have a wide selection of blades available for a variety of applications.
Contact Us for Diamond Products Saws, Tools and Equipment
Request a Quote or call us at 1-888-776-0007 to speak with a representative from The Pro Group for more information on our stock and rental fleet.