About Stihl Power Tools
A technology leader with uncompromising standards, Stihl continues to bring the latest in outdoor power equipment.  With it's high-performing machines, Stihl takes the guess work out of quality, portable, and convenient products.  Perfect for homeowners and professionals alike, Stihl delivers a smooth, lightweight design in its class.  A place where handy meets high-tech.
Browse Our Stihl Construction Tools
We stock a variety of Stihl Power Tools for Sale or Rent to help you get the job done efficiently, and minimizing your downtime.

Chainsaws
Our Stihl chainsaws are meant for durability and unmatched performance.  Browse our selection.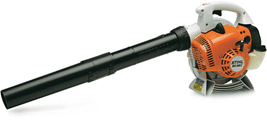 Blowers
Whether your needs are larger requiring a backpack blower, or smaller requiring a handheld blower, our selection of Stihl has you covered.
Contact Us for Stihl Construction Equipment
Request a Quote or call us at 1-888-776-0007 to speak with a representative from The Pro Group for more information on our stock and rental fleet.