About Werner Co.
WERNER, a WernerCo brand, is the world leader in ladders and offers a complete line of climbing products designed for working at heights. From ladders to fall protection, WERNER provides a full line of climbing equipment that's engineered to provide maximum safety, durability, and productivity at every height. All WERNER products meet or exceed applicable international safety standards.
About Knaak ®
KNAACK, a WernerCo brand, is the industry leader of jobsite storage equipment, including storage chests, field stations, rolling work benches and hand tool boxes. KNAACK products are designed and built to the highest standard. Well beyond traditional tool storage and security, KNAACK innovation takes jobsite protection to the next level.
Browse our Werner Products: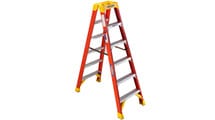 Ladders
Your safety is our business. We stock the safest and most reliable Werner ladders in the industry.  Reaching your working heights securely is our top priority.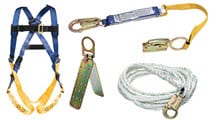 Fall Protection
We are committed to bringing you the best and safest products in the industry. Designed with the end user in mind, for top performance with the highest in safety standards.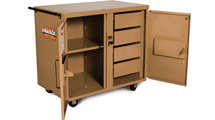 Knaack Storage  
Protect yourself and your belongings with our Knaack Jobsite Storage Solutions. Your safety and security is our business. KNAACK helps to find the right solution for your onsite needs.
Contact Us for Werner and Knaack Products
Request a Quote or call us at 1-888-776-0007 to speak with a Pro Tool & Supply representative for more information on our stock.