About RNP Industries
RNP Industries is committed to your health and safety when it comes to Concrete Chipping, without sacrificing productivity.  Creating a major breakthrough in the construction industry, RNP's products eliminated health and safety hazards, linked to hammer vibrations and other hazards.  Innovative and cutting edge has led to faster and effortless concrete chipping.
Browse Our Complete Line of RNP Industries:
Commitment to Safety is Our Number 1 priority and bringing you brands that do the same will forever be our Mission.  The Pro Group offers RNP Industries for Sale and Rent.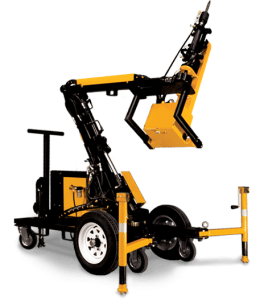 PAM OVE
The PAM OVE carrier makes overhead and vertical concrete chipping and drilling easy, by reducing vibrations and operator effort.
Click To Watch a Video Of the PAM OVE In Action >>
Contact Us For RNP Industries
Request a Quote or Call us at 1-888-776-0007 to speak to a representative from The Pro Group for more information on our stock and rental fleet of RNP Industries.